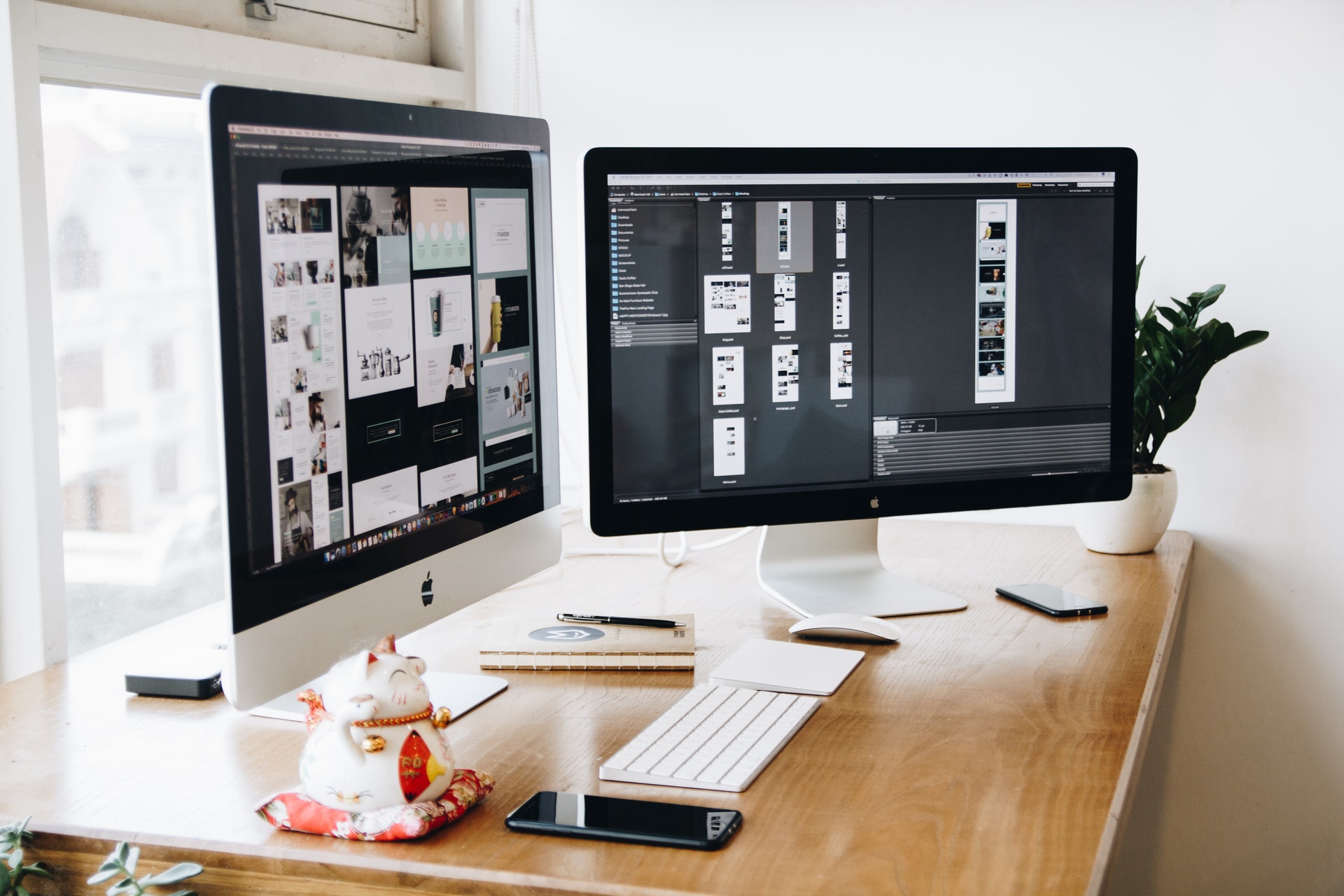 So, are you walking your road to being a web designer? The perk of being a web designer is now everybody's secret. There's no doubt that it is one of the most popular career paths for those who have the formal education or not. It's easy to learn, versatile, and it pays well.
Undeniably, a web designer is on the list of those jobs with the highest salary. Once you've made your brand, money will keep coming. But besides that, here are top 5 reasons of why web design is a good career choice.
Web Design is Limitless
You'll not run out of ideas when dealing with web designing stuff. This is a profession that lets you grasp any opportunity of being a creative individual. In the past, traditional web designer only focuses on "making a website," but it's more than that. Web design trends have many possibilities in terms of a type of work. Well, it's still designing a website—but it's no longer about what we do, instead of what we create.
It's More than Just a Pretty Face
Web design trends are more of an experimental work, in which every detail of your work is essential. The designers have transformed into something greater with the role of making a platform looks attractive to the users. The idea is not just about building a beautiful-looking website anymore but to channel the stories from the clients to the users. 
Interactive User Interface
When creating a website, one thing you should remember is the user interface. How attractive you want it to be? In what way do you want the audience to enjoy the information provided? 
The reliable user interface is among web design trends, which allows the user to chat, send a message, and inquire about the company's service through the website platform. It is now the time for a conversational interface—a conversational commerce that will revolve the idea of future communication.
Visually Responsive
As limitless as it is, there are thousands or even millions of ways to build an engrossing and interactive website using GIFs and animations. Now see, how many GIFs do you find on the internet five years ago? Today, they are everywhere. It's going mainstream. The use of GIFs is increasing in the web design trends because they are very versatile, a great tool to explain a chart flow, serving product knowledge, or is simply used as a form of entertainment.
Next generation of web design trends should feature a responsive model. It means that the site cannot only be accessed through computer or laptop, but the designers also need to think how it will fit and adjust to different devices.
It is the role of visualization that makes web design trends limitless because you can come up with anything, but it must be visual. Customers are now more likely to be presented with a card: more minimalistic, yet comprehensive information in your hand.
Freelance or Working in An Agency, Both are Great
It's quite a dispute when it comes to deciding which one is better between choosing a web designer career in an agency or be your own boss. Both have great possibilities and will open many opportunities for working with any type of clients. However, it's better if you take these factors into your considerations before going for your path.
Freelance Web Designer
No doubt that you will end up choosing your very first experience of web designer career as a freelancer. It is always fun to be your own boss, which means you can decide what to do or not to do, whether you want to take the deal or not, etc.
Many folks also specialize in a niche that allows them to become a remarkable artist in their expertise and work according to that. They don't have to follow the rule because they make their own rule. 
Not only that, but many clients also find that working with freelancer allows them to spend less dollar, but with quality. However, it usually depends on what service you are going for because if you are looking for a complete website, built with responsive and reliable design, some freelancers can also run up an extra bill.
A freelance web designer career gives both you and your client a great flexibility to work in terms of time, location, and cost. You can decide your timetable. You can work under irregular time scale, which allows you to accord the schedule and sorting out your priorities for deadlines and any changes.
Working in An Agency
If you are uncomfortable of choosing your web designer career as a freelancer, there'll always be an agency for you to work in. Being part of the agency means you have to work in a team with a different background. It's because a web design agency mostly offers a broad range of services, from designing to digital marketing demands. So, capability to work with a team is a must.
The eclectic services along with the ongoing support sometimes become your next responsibility. Freelancers will end their relationship with the clients once the handover is done, but by working in an agency, you may need to provide SEO, digital marketing, or e-commerce service.
However, a web designer career in an agency will help you to access miscellaneous licensed platform as your resources. That means greater possibilities for the finished product.
Earning as a Web Designer
Speaking of the compensation, you may figure that a web designer salary and freelance web designer earning can reach up to $53.000 per year or even more than that. There will always be additional income that fit your expertise as long as you can extend your work to various projects.
This is one of the biggest factors contributing to the high level of job satisfaction among web designers. When you are working in an agency, the approximate salary is between $38.000 and $74.000 annually, including bonuses, commission, and profit sharing, also depending on various elements.
Assuming you are working for around $30 per hour, and spending 40 hours per week for 46 weeks in a year, it means you have 1.840 working hours in a year. Do the math. It's quite promising to pick a career in the web designing field. Most of the time, web designer salary and freelance web designer earning can even make up to $40 per hour or end up with total income as much as $80.000 per year.
Fortunately, web designer salary and freelance web designer earning are not limited to working hours, because there's still much more to be considered. Supposed you have a great portfolio that worth extra bill. For a designer, the longer your experience and the more extensive your portfolio, clients will appraise you better than those who don't have as much experience as you do.
Another important factor that affects web designer salary and freelance web designer earning is the size of the company you are dealing with. Startup businesses usually have a smaller budget yet less competitive, and larger companies mostly have a huge budget, but the competition is savage.
When setting your own rate, the first important thing is determining your own skill. If you possess an exceptional set of unique skills, it will place you in a higher marketplace and probably help you to command a higher fee. More knowledge about digital marketing as well as the ability to deliver more traffic can boost up your bill.
Another Design, Another Challenge
What's a job without challenge? Web design challenge is right before your eyes, facing you with a fierceness that demands creative solution so you can be still in the game. In order for you to be part of the job, you may need to master the challenges as follow.
Integration
The first web design challenge is how to make your designed website have seamless synchronization with third party application. This also influences the usability of your design, thus, popping up a question whether the interaction is real enough for the users.
Building a website with high usability requires anticipation on the interface. Make sure you ask the client to test every change made, and place yourself as a customer who needs to use the website.
Accessibility
What's the use of building a beautiful-looking design if the target customers cannot access it? Among the web design challenge is accessibility. How can you make your design usable for everyone, especially the target customers? If you don't regard this factor, your website may be unusable for the audiences.
Responsiveness
A great web designer is the one who can create website available for any platform and multiple devices. The challenge is on because traditionally, the website is only accessible in a computer. However, a computer is now a less popular device than a smartphone or PC tablet. So, better be certain that the design is infallible.
User Experience
Another web design challenge is how to make the site looks less conventional and more futuristic. By that, I mean a more reliable user interface and sophisticated design that will awe your audiences. A great user interface can lure the users to grasp any information served on the website efficiently.
Speed
Most users will abandon a site that takes more than 10 seconds to load. In fact, according to a survey, nearly half of the users would expect the site to load in less than 3 seconds. This challenge will make you think about how to prevent hiccup and slowing processing.
Creativity Becomes Your Daily Life
If you've been designing for sometimes now, you are probably more creative than the average person out there. Then how web designing affects my creativity? The first rule to create an attractive website is superb creativity skills. So, creativity becomes part of your daily life. You should be able to work with various patterns, lines, diagrams, charts, pictures, animations, etc. and studying your own style so you can come up with certain expertise.
When you ask how web designing affects my creativity, the answer is it can open infinite possibilities that influence your ability to create an interactive website. However, it is essential to always remember that you're not working alone. Your design is for your clients, the interface is for the users, so you need to limit your creativity according to their need.
Based on the Google's research, most users favor websites that look simple and familiar, and they judge the aesthetic factor in less than 1 second. Therefore, it is important for a web designer like you to think how to attract more audience with your exceptional creativity, without violating what the clients want.
Being a web designer will push you to keep thinking and use your loaf constantly to create a magnificent first impression. The creativity will affect your job, to the extent that being less creative is not good, but being too creative is not a safe option as well.
To solve the question about how web designing affects my creativity is to create a prototype. Once you have one in mind, you can adjust the look according to the target users. If you are designing for a specific group, it's best to choose safe route and stay close to the original design. If you have the chance to create a website for more creative audiences, a prototypical website may look dull for them.
The Verdict
Choosing web designer as your career path can bring many advantages, especially if it's your passion and you're good at it. I'm not saying it will be a smooth journey because there are many competitors out there, but it can be overcome by building a brand. Find your expertise and promote yourself as you create portfolio gradually.
It's an excellent career choice because it pays well, offers limitless probability, and enhance your creativity. There are challenges along the way, but it'll just help you to be a better competitor. So, are you ready to become a web designer?